An original deck with 29 cards, each one representing one of Nature's teachings about resilience, responsiveness, teamwork, leadership, communication, change management and organisation.
A coaching game with three pre-designed, ready-to-use, workshop formats, that any trainer, leader, coach, facilitator and manager can integrate in the next meeting or learning session, with easy-to-follow, step-by-step guidelines.
Available in Italian and English.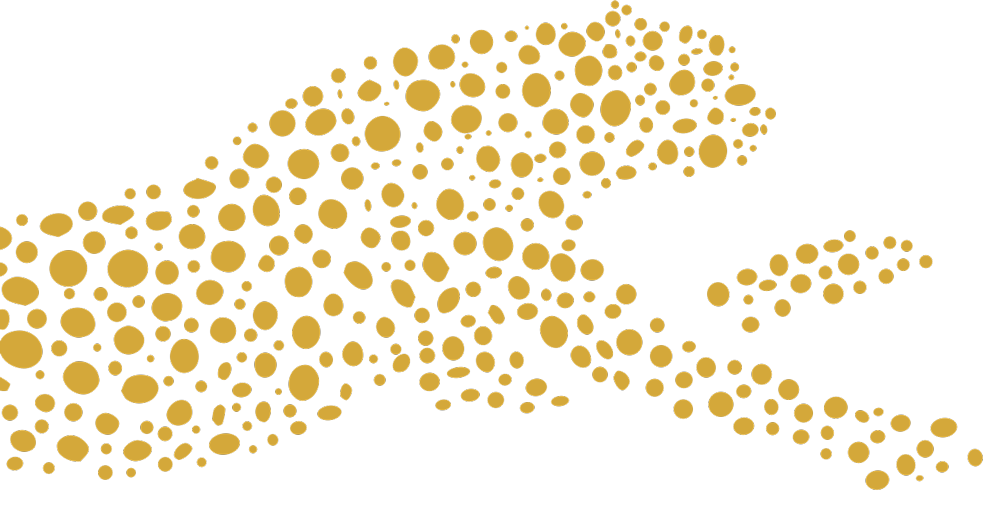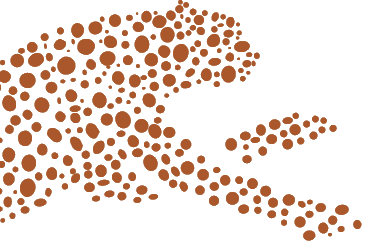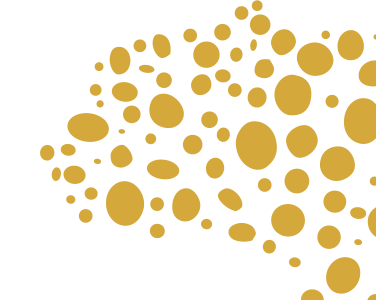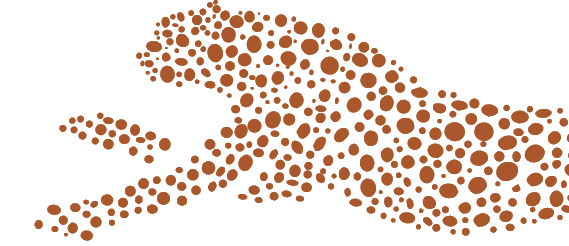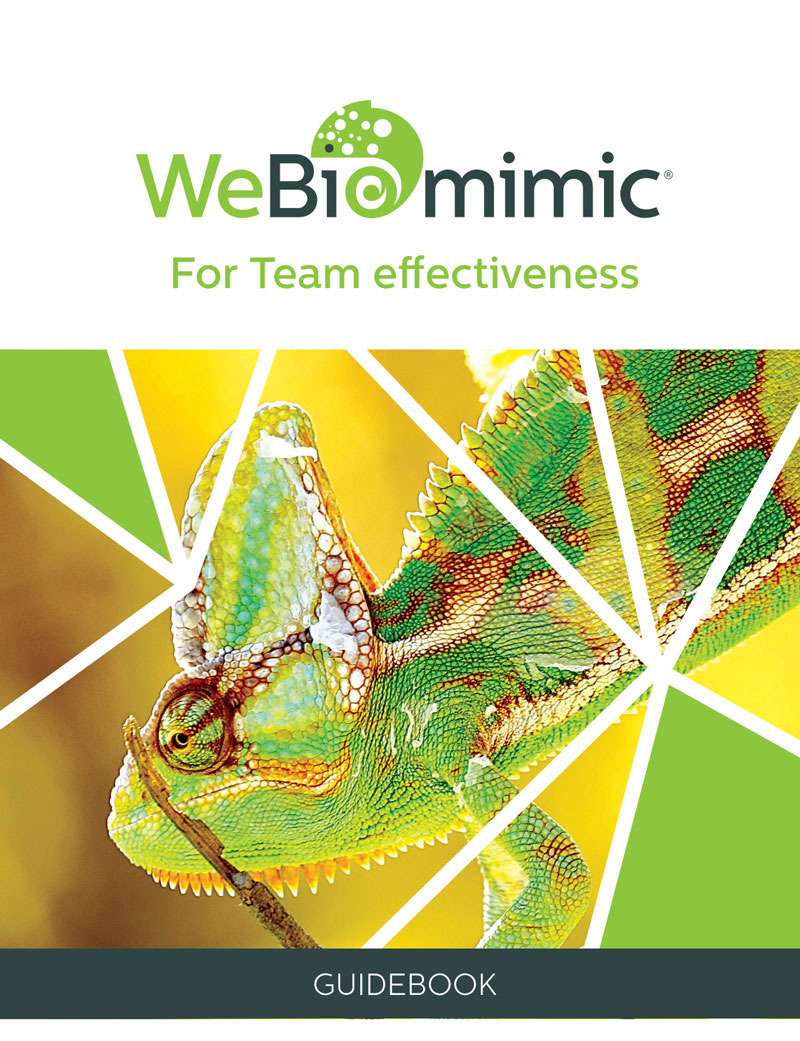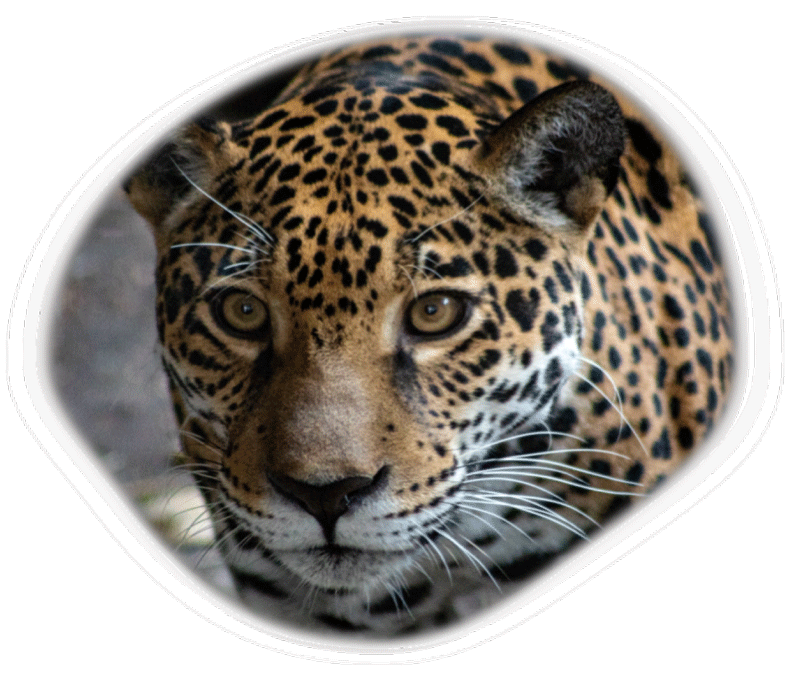 WeBiomimic© for Team effectiveness is a coaching-game based on time-tested principles and eco-behaviours, deployed by Nature to unfold the magnificent richness of life on Earth, since 3.8 billion years ago.
Download our Free Ebook "Ginkgo Biloba teachings for Resilience".
Every card of WeBiomimic© for Team effectiveness presents a natural mentor with its unique lesson, along with powerful coaching questions that will enable you and your team to implement the teaching in your everyday job. Thanks to an original process of "learning out of the box" your team will understand how to "think and work like nature" taking inspiration from animals, plants and other living systems, the human body included. Each natural organism will be a mentor in resilience, agility, responsiveness and efficacy, all of which we urgently need to foster the best adaptation to our complex and ever-changing world.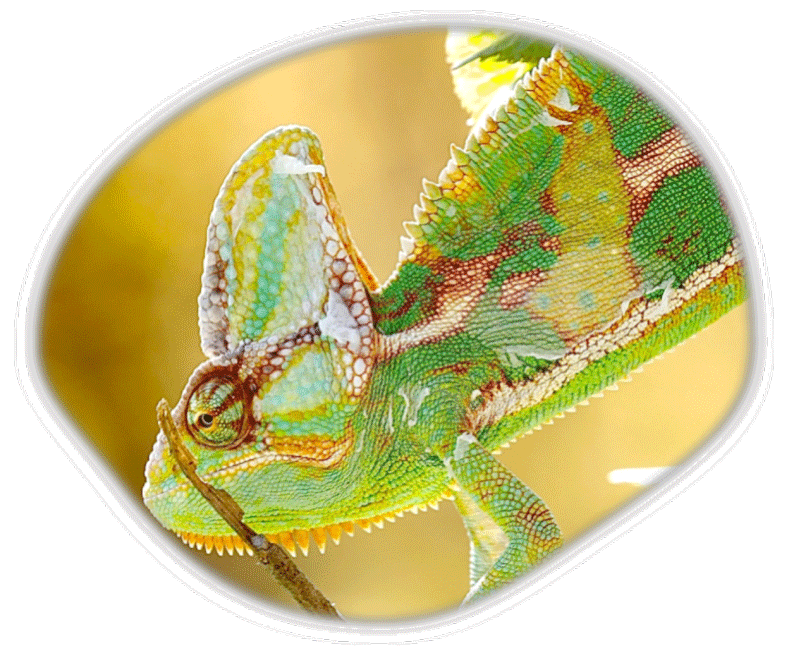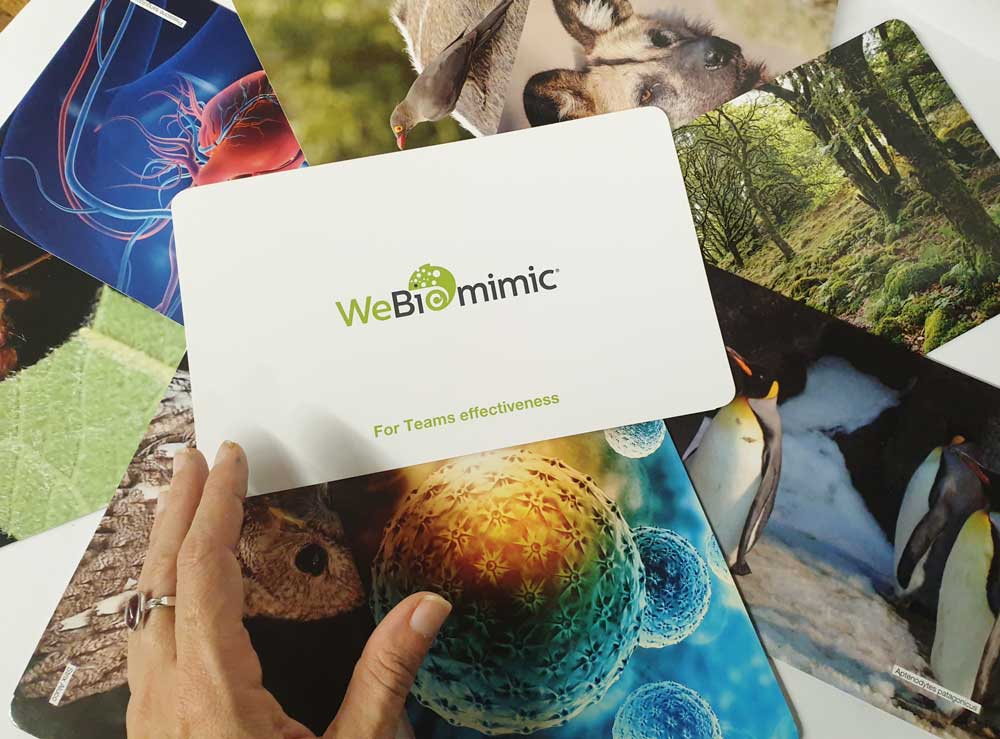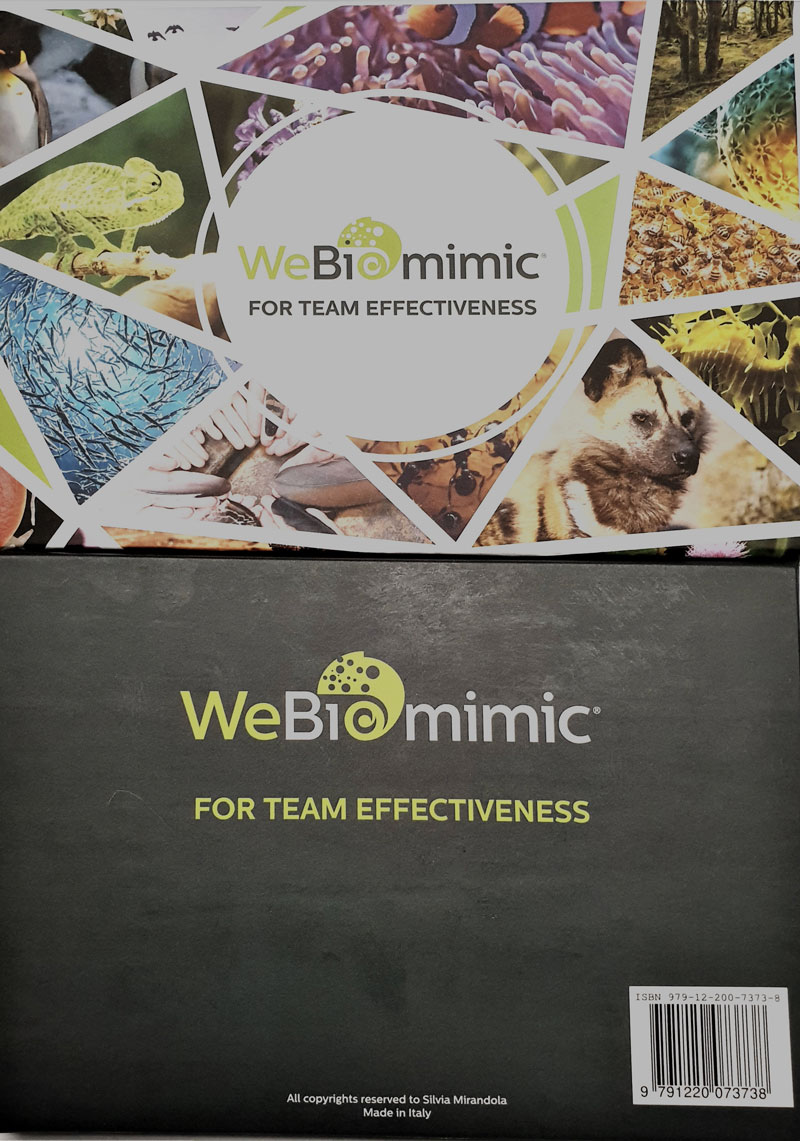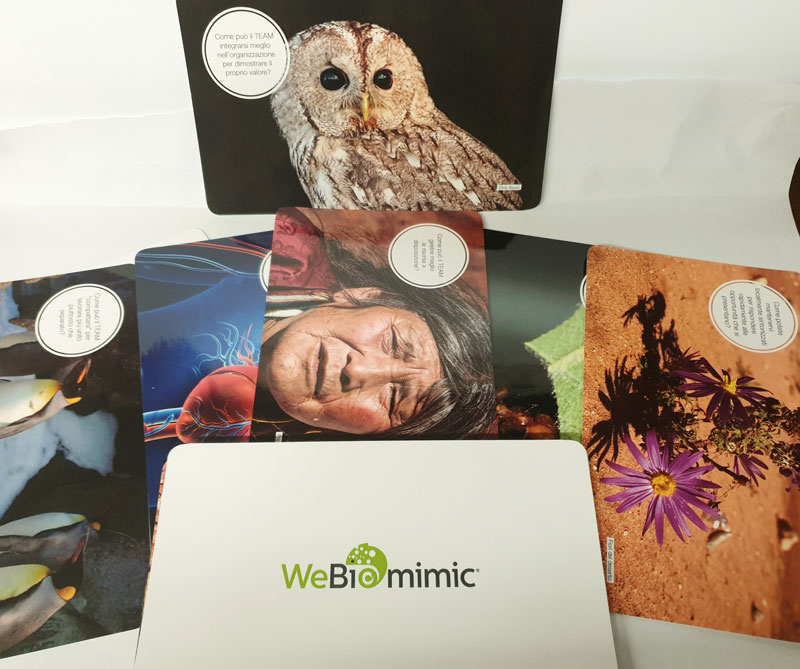 WHEN SHOULD YOU USE WeBiomimic®
for Team Effectiveness?
TEAM EMPOWERMENT
When your team needs a booster to empower team efficacy, improve results and reach for more.
INNOVATION AND INSPIRATION
At the beginning or at the end of a meeting, to facilitate inspirational, inventive and generative conversations.
ENGAGEMENT AND CONNECTION
During a learning journey, to activate connection and creativity, integrating facilitation and team coaching.

THINKING OUT OF THE BOX
In any occasion when your team needs to widen the mindset, get unstuck, let new ideas and solutions emerge, renew a process or a strategy, and support the long-term efficacy of your team's performance.
We need to think, work and be like Nature!
This is my secret to a flourishing workplace, where your team will thrive. About Me
I'm Silvia Mirandola, the creator of WeBiomimic® for team effectiveness.
Biologist, PhD and scientist, I've been working for over 20 years as a manager in the Medical Affairs of Multinational Pharma-companies where I acquired skills of teamwork, leadership and career development.
With WeBiomimic® I have integrated my love of nature with my biology background, to craft Nature's genius into powerful lessons that you'll be able to use straight away with your team.

"

Human subtlety will never devise an invention more beautiful, more simple or more direct than does nature because in her inventions nothing is lacking, and nothing is superfluous

."
Leonardo Da Vinci

1.
CARD DECK
29 colourful cards, A5 format, plastified for durability. Available in Italian and English.

2.
GUIDEBOOK
Learn everything about the Nature Mentors displayed in every card.
3.
Three workshops
Detailed guidelines to design and lead 3 different workshops using the cards (45 minutes, 2 hours, 4 hours) .
4.
NATURE-INSPIRED INNOVATION
Plants, animals, viruses, bacteria and living systems, included the human body, will be your innovation mentors.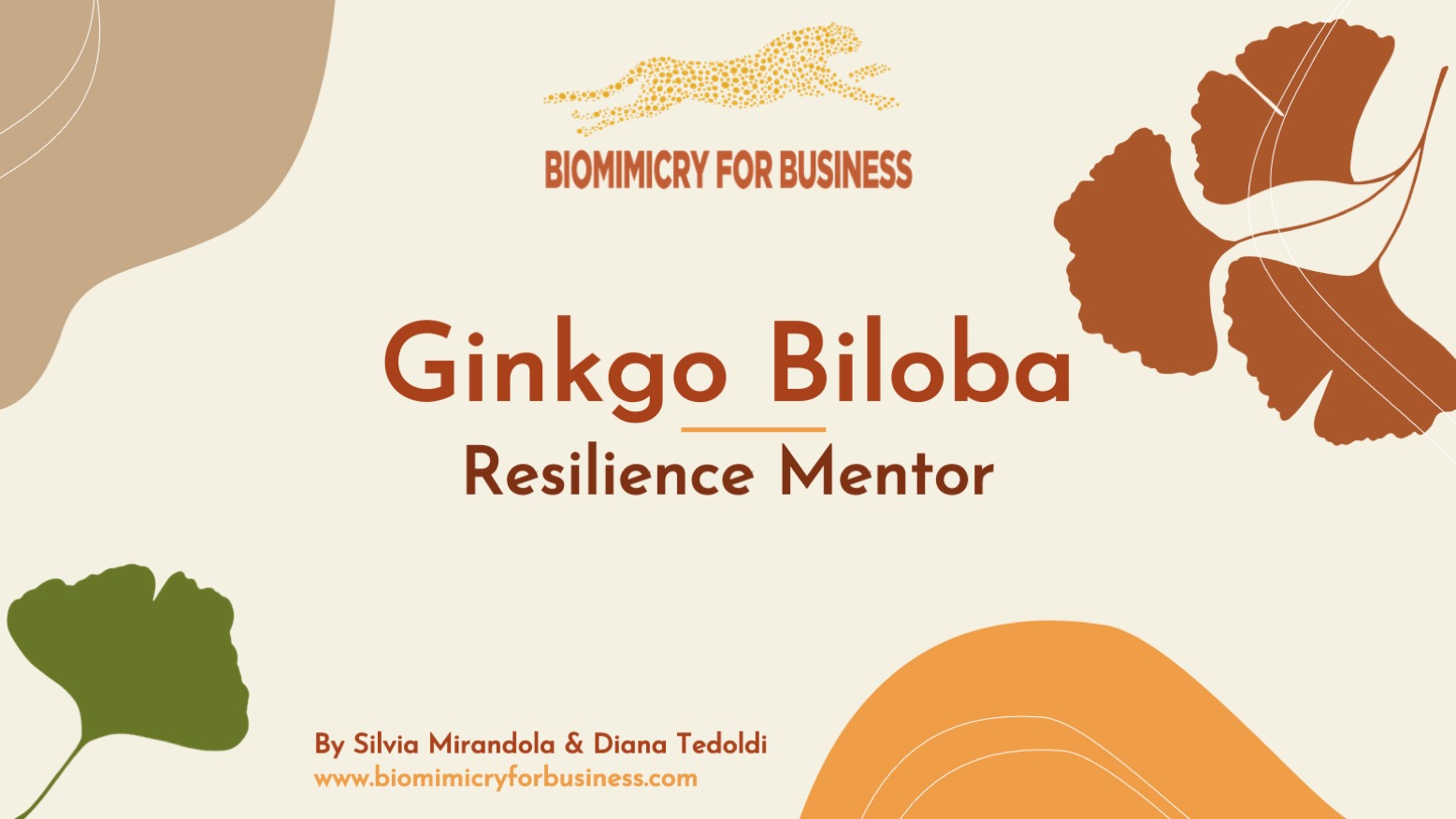 EMAIL
welcome @ biomimicryforbusiness.com

CELL PHONE
+39 393 757 3058