BIOMIMICRY
FOR BUSINESS
Business inspired by
Nature's Genius
DISCOVER NATURE'S WISDOM FOR YOUR ORGANIZATION
Welcome into the realm of Nature's wisdom to ignite agility and innovation into your organization and community.
This space is for leaders, change-makers, managers and community builders who feel a call to redesign social systems (in business, education, politics) to enable and empower resilience, responsiveness, fast adaptation and evolution, inventing a new way to thrive on and with our planet.
We offer

inspiration and learning

about new

leadership, management and teamworking models

rooted in living systems' intelligence.
THE ORIGINAL DEFINITION OF BIOMIMICRY BY JANINE BENYUS
Janine Benyus, co-founder of the Biomimicry Institute, author of the book "Biomimicry: Innovation Inspired by Nature" has defined biomimicry as the "conscious emulation of life's genius":
conscious
We want to be deliberate and intentional about mimicking nature's intelligence. We acknowledge Nature's intelligence and humbly question what we, as a species, have been doing so far. We see how dysfunctional are the systems we designed in business, politics and education. We want to unlearn and relearn what works, and contibute to the unfolding of a new way to live, in harmony and sinergy with all other living beings.
EMULATION
We want to learn from living systems and organisms, and apply their strategies and solutions to the challenges that we as humans need to solve.
OF LIFE'S GENIUS
Nature has been developing life on Earth since 3.8 billion years ago. It has designed well-adapted solutions that have stood the test of time. We want to contribute to spreading awe and awereness of Nature's intelligence, so that we can understand what can work to sustain life in all its forms, within the constraints of a planet with finite resources.

WHO WE ARE
AND WHAT WE DO

Silvia Mirandola and Diana Tedoldi: we are the founders of Biomimicry for Business.
We have over 20 years of experience working in the corporate environment, as managers, coaches and trainers.
WATCH OUR VIDEO AND GET TO KNOW US MORE!
It's a bit like those diagrams that you see, where there's a picture of the Milky Way and there's a little sign that says, "You are here."
Well, it's the same idea. Guess what? We're not at the center of everything. And guess what? The universe doesn't revolve around us. And guess what? We're only here for a short time, whereas some things have been here for a really long time.
That ought to encourage us to take the long view as we think about our relationship to the natural world.
– PETER CRANE, BOTANIST, AUTHOR OF "GINKGO: THE TREE THAT TIME FORGOT".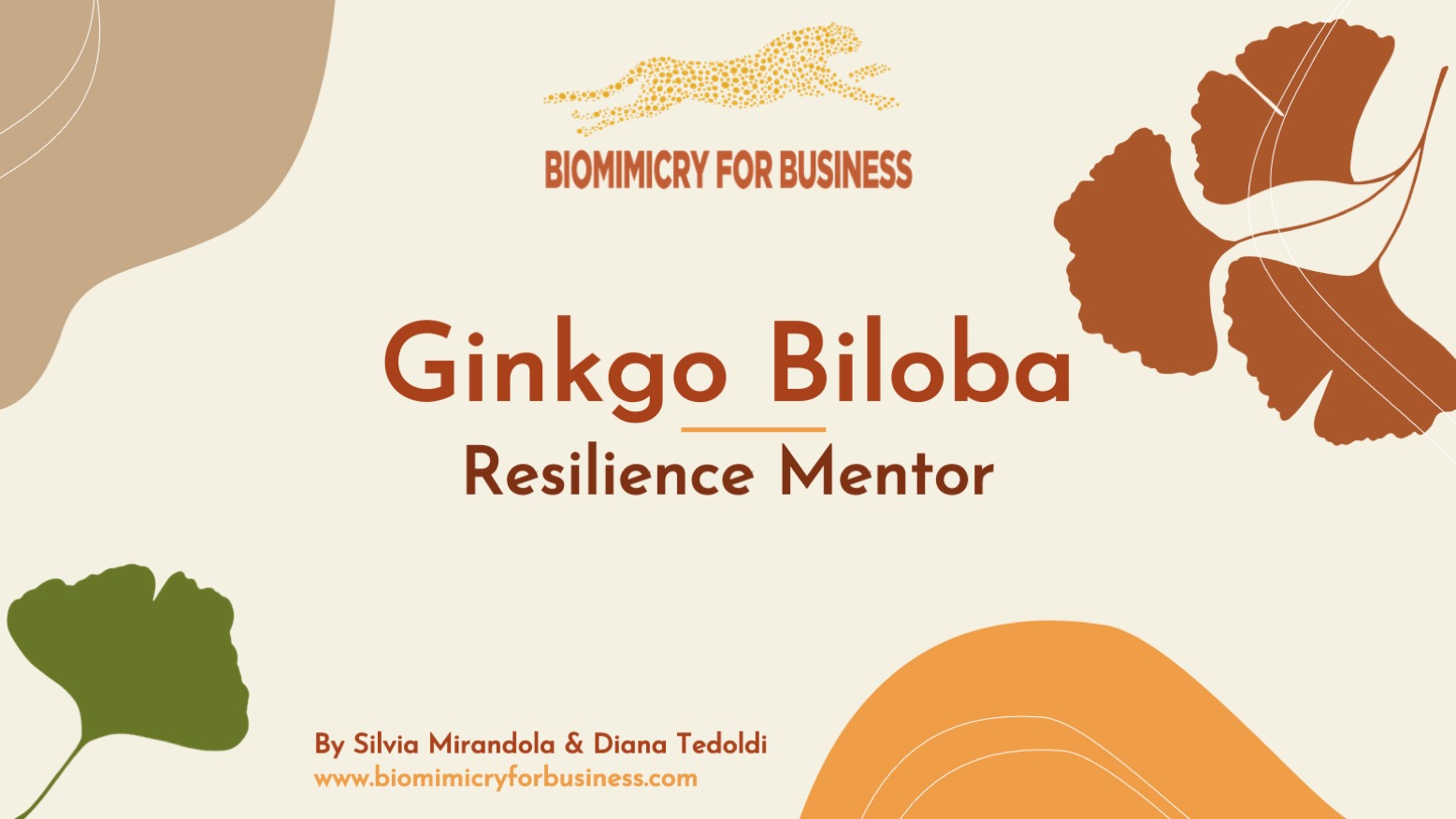 EMAIL
welcome @ biomimicryforbusiness.com

CELL PHONE
+39 393 757 3058